APOSTOLI PANSION - SKALA ERESSOS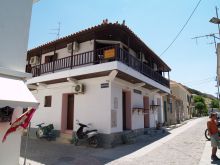 Apostoli Pansion is located in the center of Skala Eressos, in the midst of all activity.
The property is surrounded by shops, restaurants, bars and the beach is only a few meters away.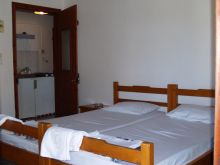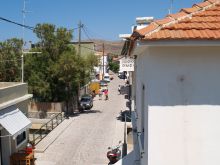 The property has two self-catering apartments for 4 persons. All units come with twin beds and have a small private balcony.
Description and photographs copyright © Sappho Travel 1999-2015